The stage podium
Following the ranking of the stage, the first 3 in each category climb on the podium and are rewarded by the docking station of the day and the stage partner.
At each end of the stage, the "Leader" jerseys, the "Best Nordic" jerseys La Région Auvergne Rhône-Alpes and the "Best Dog Care" Wamine jersey are awarded to the best mushers of the various races and categories in the general classification.
The poidum final
The generals rankings determine the final podiums and reward the finishers of the race by category. Various prizes are offered to the mushers by the various partners of the event.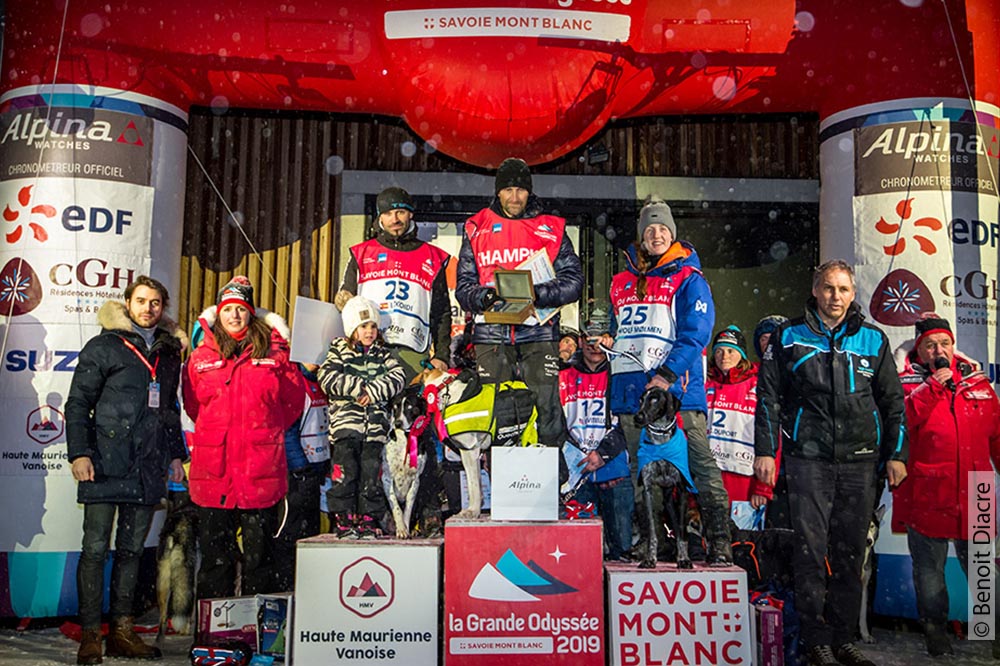 Podium of La Grande Odyssée Savoie Mont Blanc –  Open Category 2019