Family and friendly staion of the Sybelles domain. At an altitude of 1800m, La Toussuire offers you the opportunity to learn how to ski in complete serenity and to practice activities for the whole family. Discover the resort during the 4th stage of La Grande Odyssée VVF on Wednesday January 11th 2023.
Through this article, discover a resort that does not lack charm: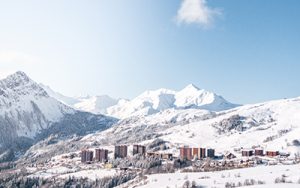 Accessible and human-sized resort, its altitude (1800-2400m) guarantees a snow cover all winter long. Ideally located on a plateau, La Toussuire offers, summer and winter, a 360° panorama on the surrounding mountains and an exceptional sunshine. You will be able to contemplate the majestic Aiguilles d'Arves!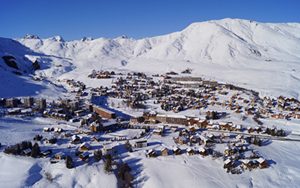 In summer, the mountain is gentle and accessible. The hiking trails will lead you to discover the fauna, the flora and the Savoyard heritage. The trail routes will take you further and further into our territory between the hamlets and the peaks. Surrounded by mythical passes, La Toussuire will also delight the followers of the small queen. Accommodation, shops, wellness areas, activities…find in La Toussuire – Les Sybelles, the essential for your family vacations.
See you on January 11, for stage 4 of the 19th edition of La Grande Odyssée VVF 2023 !