KEY INFO – Stage 10: Col de Porte
Wednesday 18 January 2023 will see the start of the 10th "Col de Porte" stage of La Grande Odyssée VVF 2023, the second stage of Trophy 3.
Practical information :
Departure : 3pm – 4pm
Departure point : Col de Porte 
Arrival : 4:30pm – 5h22pm
Arrival point : Col de Porte 
How to follow the mushers on the course?
Stand in the heart of the race and watch the mushers and their faithful companions in action.
3.45pm – 4.20pm: Biathlon Stadium
4.25 – 5.25 pm: Biathlon Stadium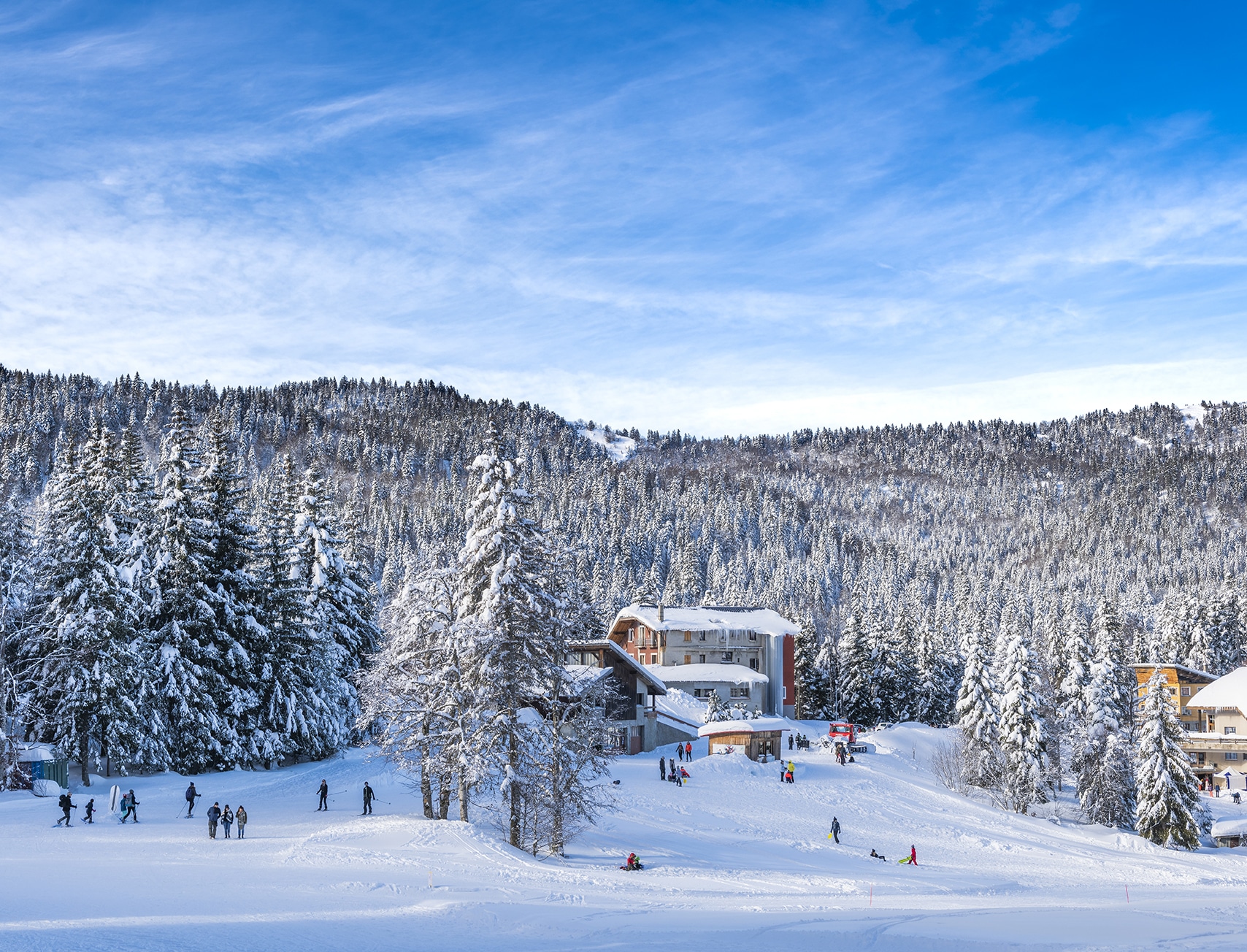 12:00 am – 5:00 pm Activities in the La Grande Odyssée VVF village:
🧣 Leave with beautiful souvenirs thanks to the official shop of La Grande Odyssée VVF, scarf, hat, plush, magnet… and many other goodies will be on sale throughout the race.
❓ Want to know more about the 19th edition? Discover the MAG' of La Grande Odyssée VVF distributed at the information tent. For the most curious, it will be the opportunity to discover more about this event (new ITV, mountain hospital, quizz, games, official programme…).
📖 For the little ones, the YOUPI magazine with 6 pages dedicated to La Grande Odyssée VVF is also available at the information tent.
🐶 The Great North Animation will allow you to dive into this universe, two trappers and 6 beautiful dogs to pet will be present in the heart of La Grande Odyssée VVF village.
👀 Other stands run by our VVF partners will be set up, such as an introduction to biathlon and snowshoeing, a demonstration of board games and games of skill, the discovery of virtual reality with an immersive headset, awareness of soft mobility, an XXL deckchair and a competition to try and win a VVF holiday.
🧡 Try to win the 'Super Fan' chasuble of La Grande Odyssée VVF, by playing the competition in the information tent. Draw 30 minutes before departure.
More about Col de Porte station:
Located only 20 minutes from Grenoble city centre, at an altitude of 1326m, in the Chartreuse Regional Natural Park, the Col de Porte is a family resort, a real adventure and discovery area for nature lovers and winter sports enthusiasts. To find out more about the resort, click here.
How can I follow the race from home?
📲 Follow the start live on our social networks (Facebook, Instagram) @GrandeOdyssee
📍 Follow your favourite mushers with GPS tracking: www.grandeodyssee.com/en/gps-tracking
💻 Tomorrow, follow La Grande Odyssée VVF 2023 on your screens. Many media are broadcasting this great adventure, find the broadcasting programme here.